Benutzer Online
Gäste Online: 5
Keine Mitglieder Online


Registrierte Mitglieder: 889

Neustes Mitglied: Rugdealer
Stream Status
Radio ist auf Sendung.
Momentan gespieltes Stück:
Troum

- Waian / Moys

Kommentare zum Künstler/Projekt 'Troum'
Von allseits:
...
Von DarkAmbient:
Hmm, anscheinend aus Bremen.
Von allseits:
ja das ist richtig. troum kommen ursprünglich aus leer, leben aber seit jahren in bremen. sie waren einst zu dritt und nannten sich maeror tri.
der dritte hat mitlerweile ein soloprojekt namens 1000schoen, unter dessen namen er sowohl musik als auch bilder produziert. er wohnt ebenfalls in bremen.
die musik ist übrigens auch sehr zu empfehlen.
Von sediment:
a propos maeror tri... hier ein kürzlich gefundener link zum nachlass von zns-tapes. dort gibt es ein älteres tape MT legal herunterzuladen (und noch vieles andere schöne mehr): http://zns.gewalt-am-objekt.org/
Von allseits:
was heisst hier modernste technik. bis vor kurzem wurde noch mit ner alten bandmaschine aufgenommen...die ist jetzt schrott....und der rest des equipments ist auch nich gerade das neueste. woher nimmst du deine informationen?
Von DarkAmbient:
Ja, die Technik. Was mir gestern beim Live-Auftritt aufgefallen ist: Da kommt scheinbar noch eine ganze Ecke mehr rüber, als auf einigen Tonträgern. Eigentlich denkt man ja, die Sound-Qualität bei 'Studio'-CDs sollte besser sein als live. Bei Troum ist es offensichtlich genau anders herum. Jedenfalls kann ich mir kaum vorstellen, dass die Sachen für die Veröffentlichung mit 24 Bit digital gemastert werden -- es gibt ja wohl auch nicht viel zu mischen... naja, vielleicht lag der Eindruck auch nur an den vier Bier...

Kann mich irren, aber ich glaube hier handelt es sich um Analog-Fanatiker, und der Schwerpunkt der künstlerischen Tätigkeit liegt darin, zu versuchen einen Klang in knarzigen Effektgeräten ein zu fangen, zig-fach zu loopen und zu multiplizieren und dabei selbst Analog-Technik derart zu überfordern, dass die Musik klingt wie durch einen schmalen Kanal wahrgenommen, der aber nicht nur durch die Technik begrenzt wird, sondern sich verlängert und auch die Grenzen des menschlichen Hörvermögens (womit beides gemeint ist: physioakustische und psychoakustische Rezeption) schmerzhaft erahnen lässt.

Vielleicht ist es dieser schmale Kanal in eine andere Klangdimension, der die Kompensation der vagen 'Undeutungen' durch die Phantasie erfordert und damit die Sehnsucht ausmacht, die diese Musik induziert: Nicht nur die Sehnsucht nach besserer Technik, sondern auch nach dem Überschreiten der Beschränkungen der menschlichen Seele, nach einer Harmonie, die diese Musik vielleicht bewusst nur in Form eines deutlichen Abklatsches eines nie erreichbaren 'Wahren' reproduziert. Und mit diesem unwahreren Sound machen Troum vielleicht die bessere Musique concrète...

... was mich nicht abhalten soll, sicher noch einmal einem Gig beizuwohnen, um dem Wahren doch noch wieder etwas näher zu sein.
Von Camanecro:
great moods, great atmospheres.......
AAC+ Stream Status

Recently Played Tracks


Stream is on air / Stream ist auf Sendung.

Hörer momentan: 41 von maximal 60

Bitrate: 96 kbits/s


Zuhören / Listen
(using your media player)


Troum - Waian / Moys
Morphon - Om Radio Mix
raison d'etre - The Hidden Hallows
Faeton - Anxiety
Maath - Humanize Memory
Treha Sektori and N.K.R.T - N.K.R.T & Treha Sektori - Post Tenebras Spero Lucem
Atrium Carceri - Thermographic Components
Nagual Art - Vision II - The Hall
Chaos-Module - ?gla
False Mirror - Landfall

Letztes aktives Forum Thema
Dark Ambient Radio recommends: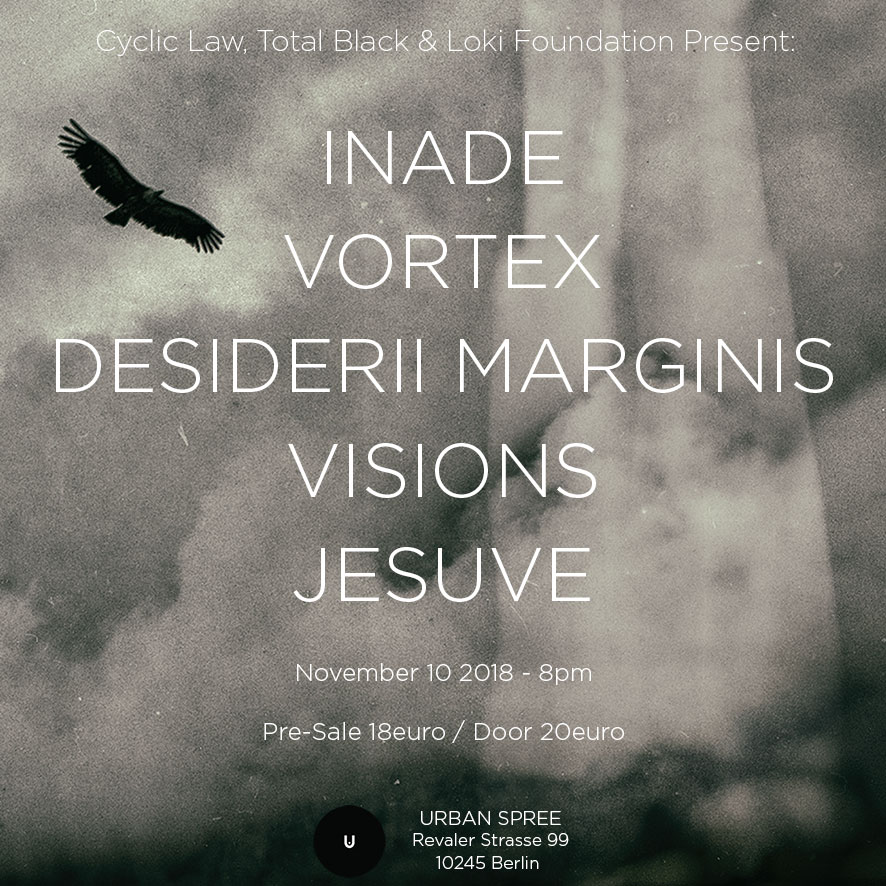 Problems with Winamp last two weeks
It seems many people still use Winamp to listen to the stream.

Two weeks ago, my radio software SAM Broadcaster began to create unaccaptable bad sound and I wasn't able to solve it. So I looked for an alternative and found a nice freeware: RadioDJ. Because the AltaCast plugin didn't work with the AAC+ encoder, I needed to connect RadioDJ to the stand-alone version of AltaCast via a virtual audio cable (VB-Audio). Getting it running was a rather painful experience.

But I got complaints from Winamp users being not able to listen to the stream anymore. So I requested some technical support to get SAM Broadcaster running again. This is how it looks, btw., a user interface style from 20 years ago: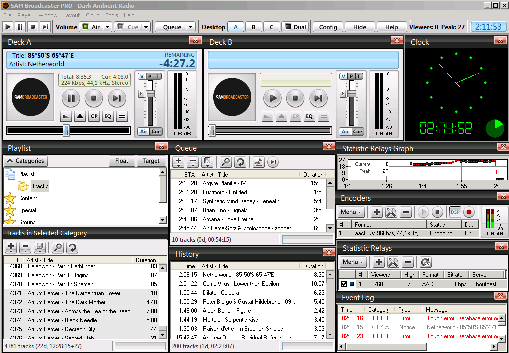 I think, I will switch to a Linux server somewhere in the far future and use Opus instead of AAC+. Hopefully more people have abandoned Winamp by then. But maybe bandwidth will be cheap enough to provide a mp3 stream for nostalgic reasons. :-p


The Internet Archive
It's the 1st of December and many organizations put their hat on the data highway and beat the drums to collect donatins.

A special case this year is the San Francisco based Internet Archive that wants to make a backup of its collection in Canada -- maybe to escape the reach of a Trumpian administration.

Since many years now, before soundcloud or even MySpace existed, I always found some pearls when I delved into the audio library. It seems to be the best place to carve something in stone on the internet. So if you have some bugs left in your pocket and you are thinking about donating it for some good cause, consider good old archive.org.

I wish you all a nice contemplative winter time!

Login
Noch kein Mitglied?
Klicke hier
um dich zu registrieren.
Passwort vergessen?
Fordere
Hier
ein neues an
Shoutbox
Du musst Dich einloggen, um eine Nachricht zu schreiben.
Shoutbox Archiv