Benutzer Online
Gäste Online: 6
Keine Mitglieder Online


Registrierte Mitglieder: 894

Neustes Mitglied: Maedchen June
New streaming provider / more slots soon
Dark Ambient Radio moves from Spacial to Viastreaming. Soon the slot number will be increased from 50 to 60 to overcome the weekend congestions.

Read more...

Phobos 6 on 17th of October in Wuppertal
Dark Ambient Radio -- as always -- recommends: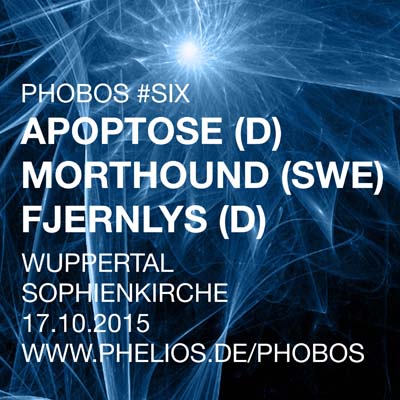 DAR Vol. 4 Manifesto
Work on the DAR Vol. 4 compilation has now officially commenced.

Deadline to join us is end of june.

Press 'Mehr Lesen' to read the manifesto.

Login
Noch kein Mitglied?
Klicke hier
um dich zu registrieren.
Passwort vergessen?
Fordere
Hier
ein neues an
Shoutbox
Du musst Dich einloggen, um eine Nachricht zu schreiben.
Shoutbox Archiv